With many years in the IT industry, we have faced a lot of obstacles. Some were easier than others but one thing that always stayed the same, was our foundation. Without it, we would have nothing to build upon. It keeps us solid and steady. This foundation that our company is built on is truth. The relationship we have between each and every one of our clients is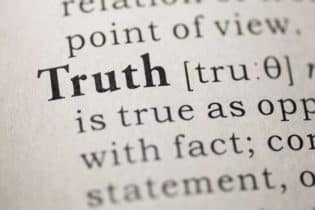 everything to us. We want to trust each other and work together to solve whatever technological issue is thrown our way. We are no ordinary IT company and we definitely don't want to be ordinary. This is why every text, every call, and even every email with our customer is important to us.
I have once heard of the word truth being described as "sincerity in action, character, and utterance" and I feel that this describes who we are so well. It is even why we changed our name to Axiom, which means truth. It was a way to show everyone how serious we are about this foundation we speak so much about. Actions sometimes speak louder than words. We care about our clients' success and that is the TRUTH. Our motto around here at Axiom is, "Your Success, Is Our Business" and we mean it. If you're succeeding, we are succeeding.

Sometimes we judge IT support or "tech support" from past experiences. I mean, why wouldn't you. It can be a real pain in some cases. Once, I waited an hour on the phone for a guy to come on the line and tell me that he didn't know how to fix. Well, Axiom is here to break that stereotype and that's the TRUTH. We want to know our clients and know how they want things to be taken care of. Our clients don't have to worry about technology. They trust us to get the job done.