One thing that our team loves to talk about is movies. So, when we saw the trailer for Greyhound starring Tom Hanks it was a must see! Our team loves to talk about movies and quote them when we can. It is something that brings us together and it's a great way to have fun as a team.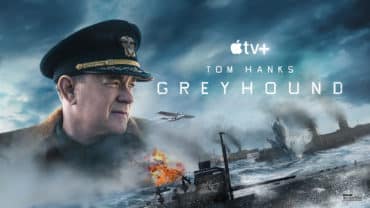 We enjoyed the movie and taking some time out of our weekend to get together. Throughout the year, we find time to get together, whether it is team building or just fellowship. It makes us stronger as a company and helps us work more efficiently.
Throughout the night, we sat down and ate dinner together, played some team games, and watched a fantastic movie. Our CEO, Bobby, loves to foster this atmosphere of loving what you do and doing what you love. Work doesn't always have to be considered a chore.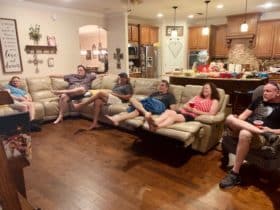 Therefore, it is important for our company to get together and just have fun. We love each one of our team members and we love to see each one of their strengths that they bring to the table. We encourage everyone to have this time of fellowship with their team.