This is Chase Guerra and he is a junior engineer here at Axiom. He joined our team in July of this year and we love having him! He graduated from UNF in 2018 with a bachelor's degree in criminal justice. Chase is super excited to learn more about the ways we help keep our client's data secure.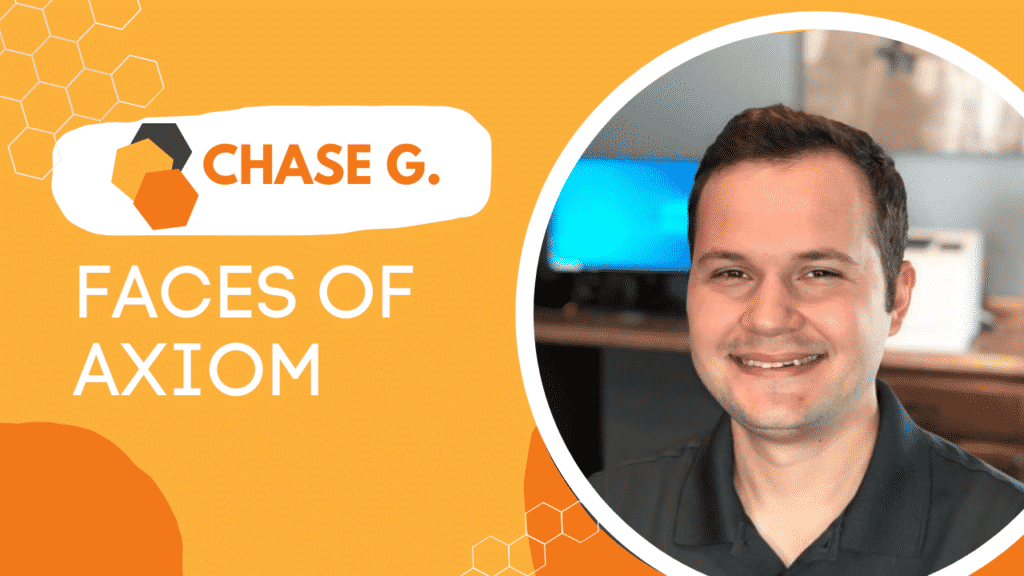 He was born and raised in Jacksonville, but just recently moved back from Dallas, Texas. He could not be happier to be back around friends and family. Chase got married to his wife this past November and they live with 2 of the best dogs named Sylvie and Griff. He is an avid hiker, so he spends most of his vacations traveling to national parks and exploring some of the most beautiful trails in the world. When he's not hiking, he spends most of his free time reading Sci-fi books or overclocking his PC.
We are thrilled to have Chase as part of the team and we can't wait to watch him continue to grow. Make sure to introduce yourself, if you are chatting with him over the phone or on-site!