Schedule a Cybersecurity Risk Assessment
Discover your organizations vulnerabilities before hackers attack.
Call today: (904) 853-8853
What To Expect
Here's what you can expect when you sign up for an assessment.
Assess
You will go through a series of question to assess your business's vulnerability score.
Reflect
Axiom will walk you through the process on how to improve your score in an easy way.
Implement
Take what you've learned and implement it into your business. With Axiom's help, the process will be implemented efficiently.
Why Should I Assess My Business?
Many businesses don't realize the vulnerabilities they have. There are opportunities for threat actors to infiltrate your data and not only tarnish your company's reputation, but also cost you thousands, sometimes millions, of dollars in the process.
With this assessment, Axiom will not only uncover your vulnerabilities, but give you recommendations on how to protect and fortify them.
How do we get started?
Our Security Risk Assessment Can Be Completed in Two Ways:
In-Person for a 1 Hour Session at $350
Virtually for a 1 Hour Session at $250
SIGN UP
Who We Are
With 20 years of experience, Axiom has become the trusted IT partner of choice for many businesses around Jacksonville, Florida. We believe in a layered approach to security and helping businesses stay secure and efficient.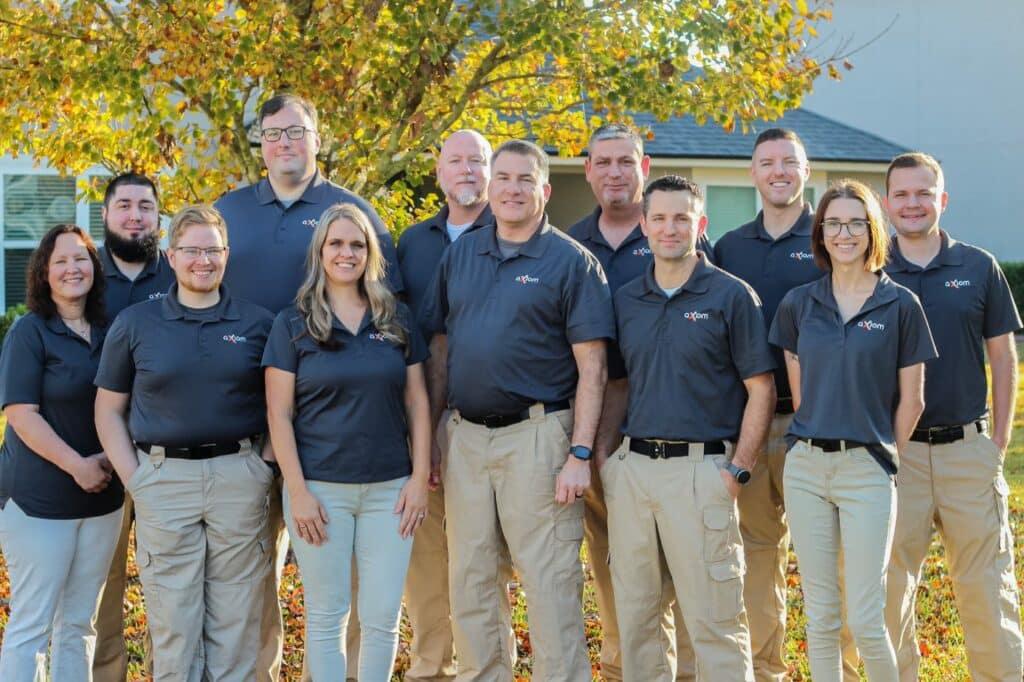 Schedule a call
Tell people what to expect when they fill out this form.
Our Training
Check out our YouTube Channel for more security content