We have a new member of our growing Axiom team. Avery is stepping in as our Service Coordinator and many of you will hear her voice over the phone, helping you with your IT needs. We'd love to share more with you about her and how she got started.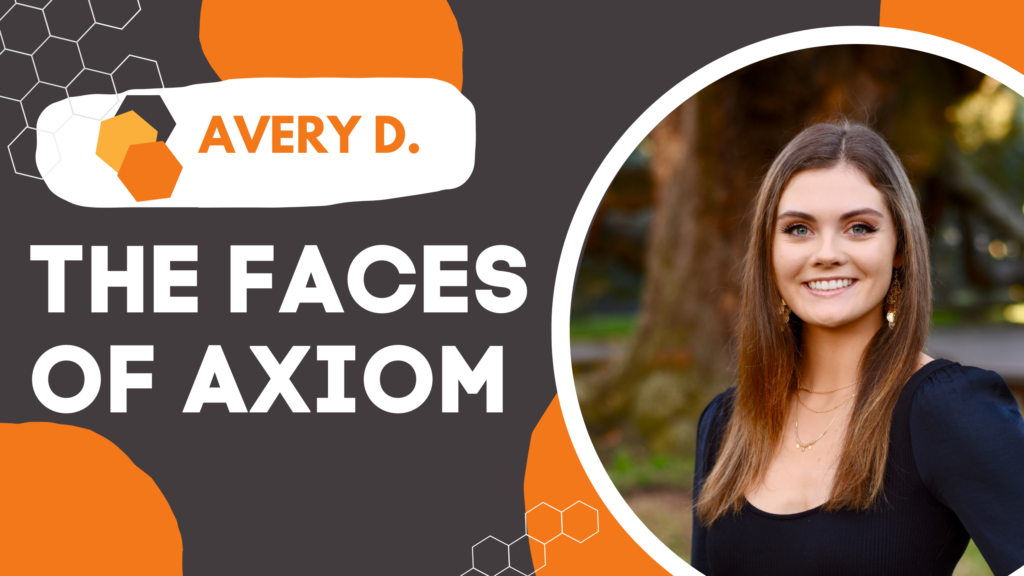 Avery was born in Jacksonville, Florida and lived all over the US and abroad. She graduated from the University of Mobile in Alabama and started her career in the hospitality industry. From working on the beaches in Alabama, to Yellowstone National Park, to a AAA-Five-Diamond resort in Ponte Vedra Beach, the industry has equipped her to be efficient in a fast-paced environment, to communicate well, and to ensure that no issue is left unresolved. As the service coordinator for Axiom, she hopes to provide exceptional customer service to every client she has the pleasure to work with.
Whether it be watching DIY videos, finding new outdoor adventures to go on, or learning more about health and wellness—technology gives her the ability to learn all these things and more in the quickest and most convenient way possible. Avery is most excited to work for a team that is committed to truth and education for the cyber world we live and breathe every day. She can't wait to learn more about the complexities of IT and how it best serves our clients. 
She is thrilled to be able to streamline each IT issue to our awesome team of technicians, so they can resolve issues with efficiency and commitment to the client. Make sure to introduce yourself to her over the phone. She is doing a wonderful job and we are thrilled to have her on the team.