Having a team is important for various reasons. A team allows for a sharing of knowledge, skills, and experiences. Each team member brings their unique perspective and expertise to the table, allowing for a more comprehensive approach to problem-solving. This, in turn, promotes innovation and creativity within the team.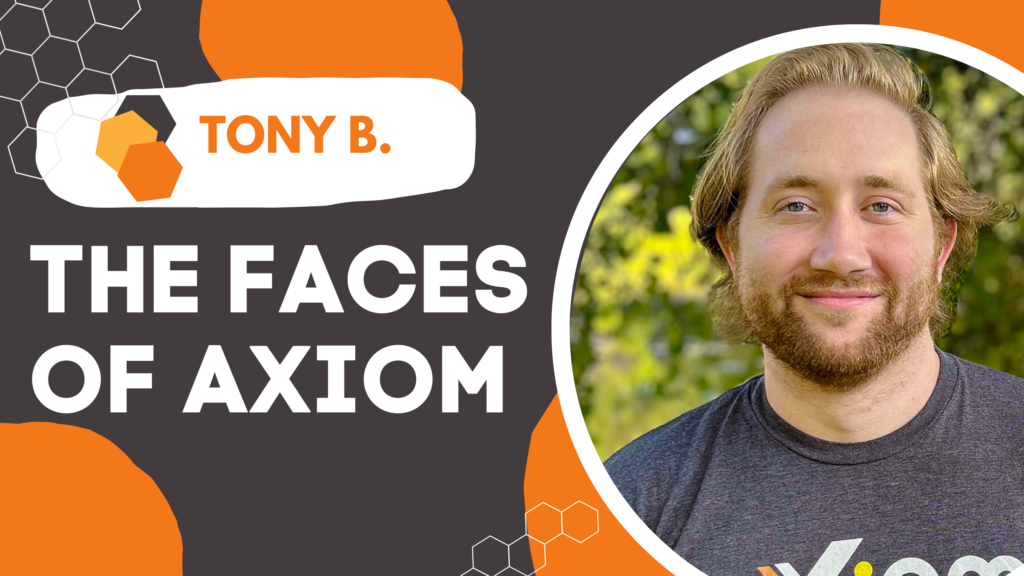 He grew up on a farm in Live Oak with cows and donkeys before heading to college at the University of West Florida. After college, he got his Life, Health and Variable Annuities license and became a life insurance agent. After that, he started a career in childcare, teaching basketball and computer skills at the YMCA. Tony learned many valuable lessons at the YMCA and it was here that he started to fall in love with I.T. and pursued his A+ certification.
A year later, Tony was very excited to join the Axiom team because he would be exposed to a wide variety of technology and continue to study and learn from some of the brightest minds in IT here at Axiom. Tony explains, "My favorite thing about working for Axiom is getting to do what I love everyday and continue to learn and grow in the field of IT."
We are so thrilled to have him on our team and he has been doing a wonderful job. Make sure introduce yourself to Tony the next time your on a call with him.