New members bring fresh perspectives and ideas to the team. They can offer different approaches to problem-solving and have unique skills and experiences that the team can benefit from. This can also lead to a more dynamic and creative team that is better equipped to handle challenges and adapt to changes. A new team member is an important asset to any team, and can help to bring about positive change and growth. This is exactly what Zach brings to our team.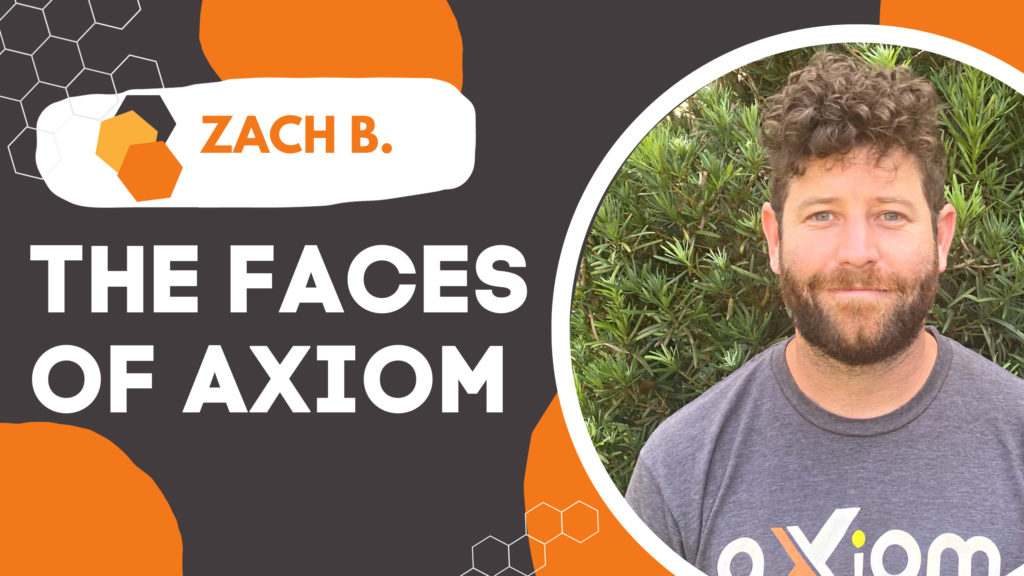 Zach grew up on Andros Island in The Bahamas and recently finished a program with FullStack academy on information security. He was a merchant mariner for almost 10 years working on a variety of different ships and he settled down in Jacksonville after taking a position at Naval Station Mayport before transitioning into tech.
Technology to him is a force that enhances connectivity, efficiency, and creativity in our world. He is most excited about joining Axiom for the learning potential it offers. "The dynamic environment promises to challenge me with new technologies along with their commitment to fostering personal growth as well as professional development", Zach explained. His favorite thing about working at Axiom is the team. The collaboration and communication is great to have in a work environment and makes doing the job even easier.
We have loved watching Zach grow and learn here at Axiom and we are excited to watch his future unfold. He is a wonderful new addition to the team. Give it a shoutout the next time you talk to him on our phones!