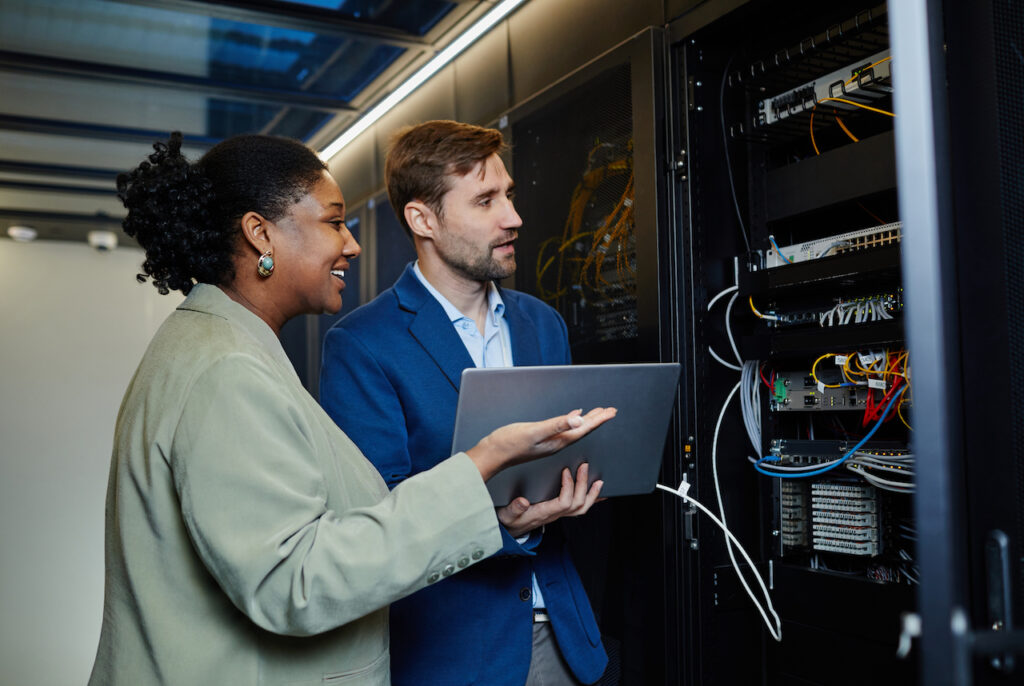 We live in a digital age where IT and network needs can no longer be handled by one person, and sometimes, not even one department. This is why so many businesses today are turning to Managed Service Providers (MSPs) and Managed Security Service Providers (MSSPs). 
Both offer support for your business's IT needs but have a few differences. To help you understand the key differences between these two levels of providers, here's a comparison guide.
What is an MSP (Managed Service Provider)?
At the beginning of the internet era, companies started to outsource their IT needs by hiring in-house technicians. But this model would prove to be less cost-effective as hiring a team can become expensive between salaries and benefits alone. An MSP is a company that provides outsourced IT services to small and medium businesses. They provide some of the following services:
Endpoint management: Managing and troubleshooting computers, laptops, servers, and other devices used within your business.
Network management: Setting up and maintaining a secure network to protect your data from internal and external threats.
Software management: Installing and updating software for your business.
Data backup and recovery: Regularly backing up data to prevent loss of information in case of system failure, natural disasters, or cyber-attacks.
What is an MSSP (Managed Security Service Provider)?
An MSSP is a specialized type of MSP that focuses on providing security services like threat intelligence, identity access monitoring, incident detection and response, and cyber security training and awareness programs.
When you think of an MSSP, think of the Navy Seals branch of the military. They are highly trained to protect your business from cyber threats, malicious attacks, and data breaches. If you need more specialized security services, an MSSP is the way to go.
What Are Examples of Managed IT Security Services?
Here are just a few examples of the managed security services offered by MSSPs to their clients.
Advanced Firewall Protection
Intrusion Detection & Prevention Systems
Vulnerability Management Services
Network Access Control Solutions
Data Loss Prevention Solutions
Why is an MSSP the right choice for you?
A specialized IT provider could be the best choice for businesses due to the following reasons:
1. Increased security: MSSPs provide more advanced and sophisticated solutions to protect your business from cyber threats.
2. Cost-effectiveness: Rather than hiring a full-time IT team, businesses can save costs by opting for an IT provider with enhanced security.
3. Specialized expertise: These IT providers have specialized tools and technologies to monitor and secure your network 24/7.
4. Proactive approach: MSSPs are focused on preventing security breaches rather than just responding to them after one has occurred.
Axiom: The Best MSSP for Your Business
At Axiom, we provide a comprehensive range of managed IT security services to protect your business.
We offer advanced tools and technology solutions to detect any malicious activity occurring on your network in real-time. We also provide cyber security training programs to make sure all of your employees are aware of safe online practices.
From our 24/7 monitoring service to our industry-leading technical support, we have everything you need for your business's IT security needs. Contact us today and let us help you protect your business!