National Fun at Work Day
On January 28th, our company took part in National Fun At Work Day. We took a break from work, for just a little while, to have some fun as a team. Here at Axiom, we love some friendly competition and that is exactly what we did.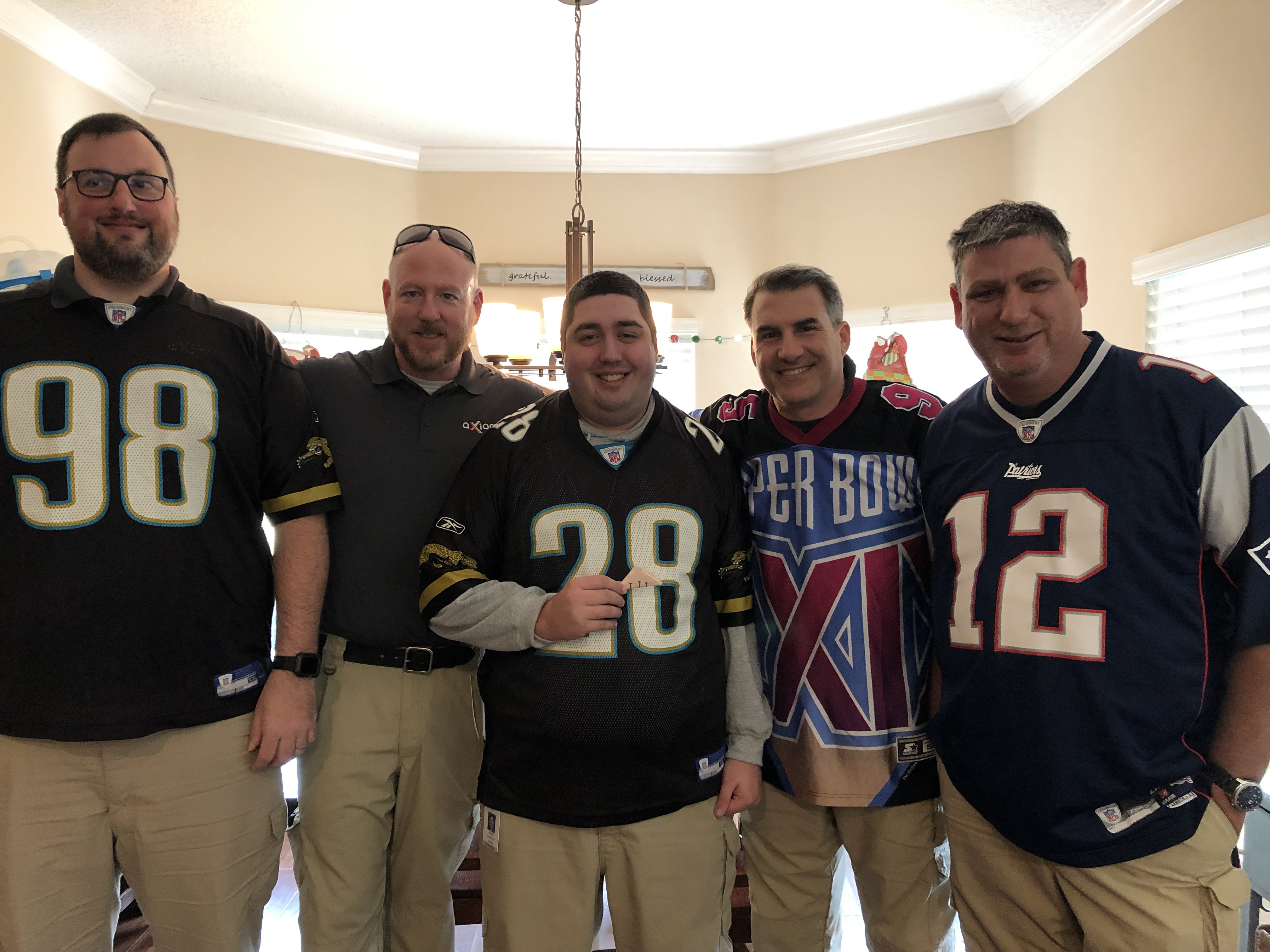 In honor of the Super Bowl, we played a game of  paper football. We all wore our team jersey and put on some serious game faces. We had such a great time together and James ended up becoming the first ever Axiom Paper Football Champion. That is a title that I'm sure he will hold close to his heart.
For those of you who did not have the chance to participate in this crazy holiday, don't worry. We love celebrating wacky holidays and will continue to do so all year. Keep an eye out for our next crazy holiday because we will be giving away some EPIC PRIZES!